Schoolcraft College is a community college that aims to provide its local residents with various learning experiences and educational opportunities.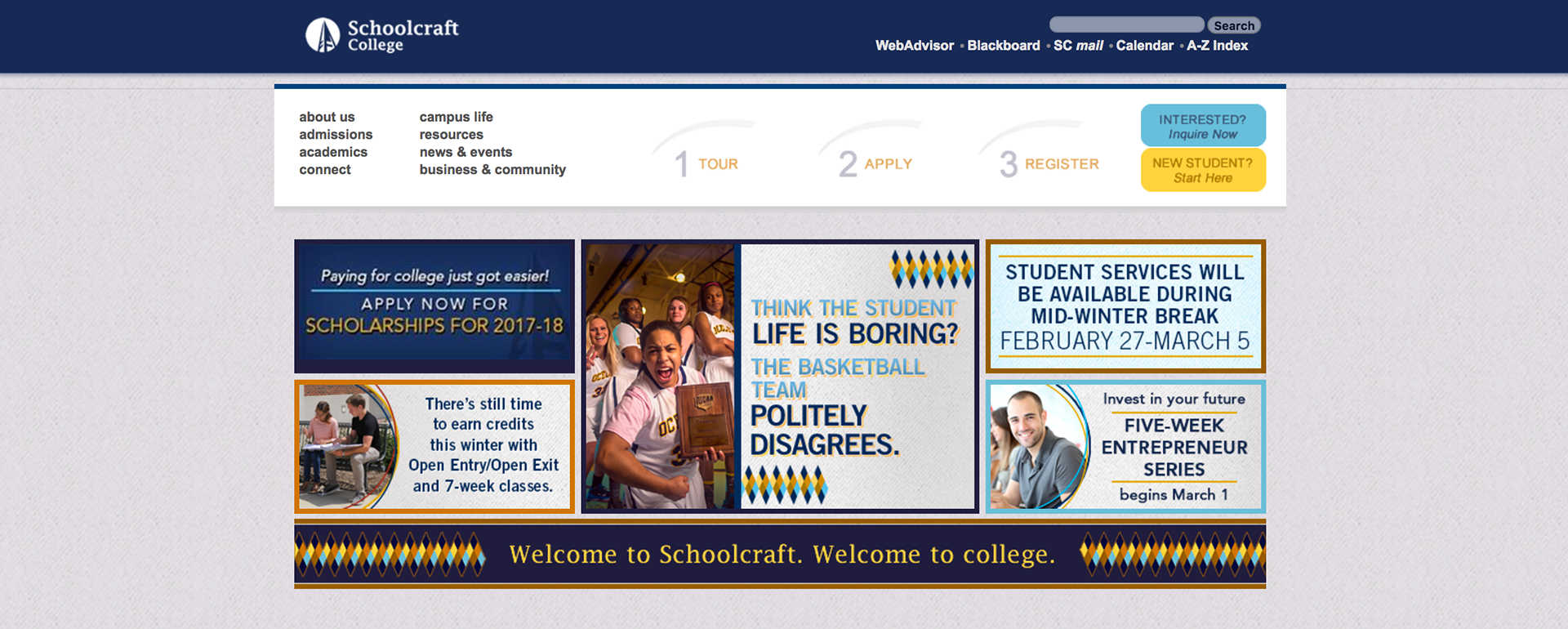 The first step was to analyze and experience the website ourselves. We tried to mark dow each step to reach a few highligh a key point in the application and registration process as a prospective student. A prospective student comes into to experience with no prior context and usability experience of the website. Hence it was necessary to enact that experience as we mapped down the paths to reach the four important parts of the website. Application, registering for a class, looking for financial aid and looking up the class description. 
 Once we had experienced the websites ourselves we decided to interview people who had relatively more experience using the website. For the interviews, we recruited a combination of faculty/staff, new students as well as new students. To further analyze the finding of the interview, the team worked on an affinity wall to mark the common problem areas and patterns in people's experiences that stood out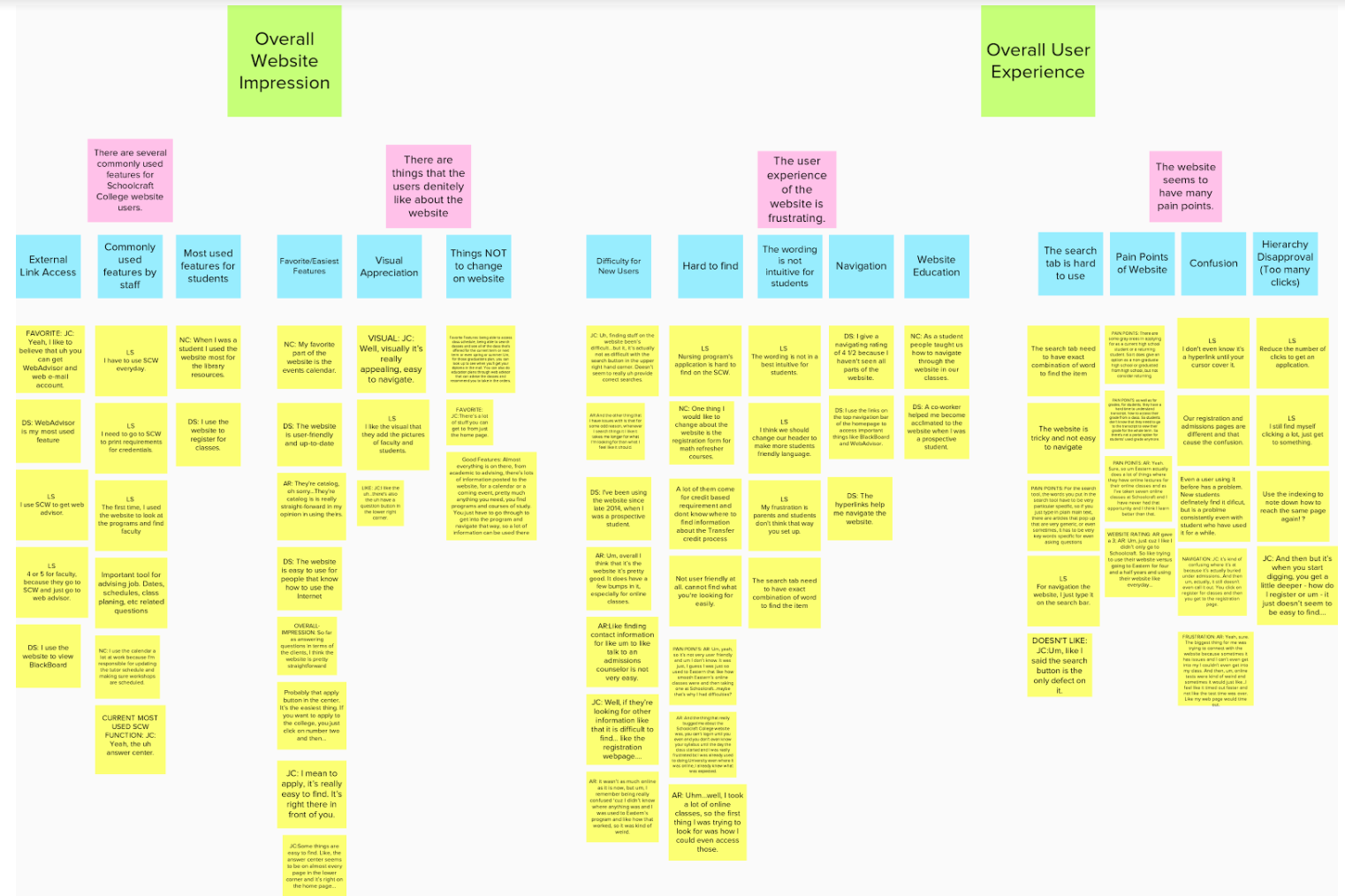 Personas were used to obtain stronger understanding to the types of users SCW is attracting to their website via fictitious characters. They describe individual user behaviour in an attempt to further assist in the thorough's design and construction. We identified preliminary personas via an in-class activity to Schoolcraft us in this identification process. Then, scenarios were formatted and described the specific tasks SCW users complete during their website interaction, as well as to understand their frustration. We created three personas, each with their own scenario, to highlight specific areas of frustration on SCW.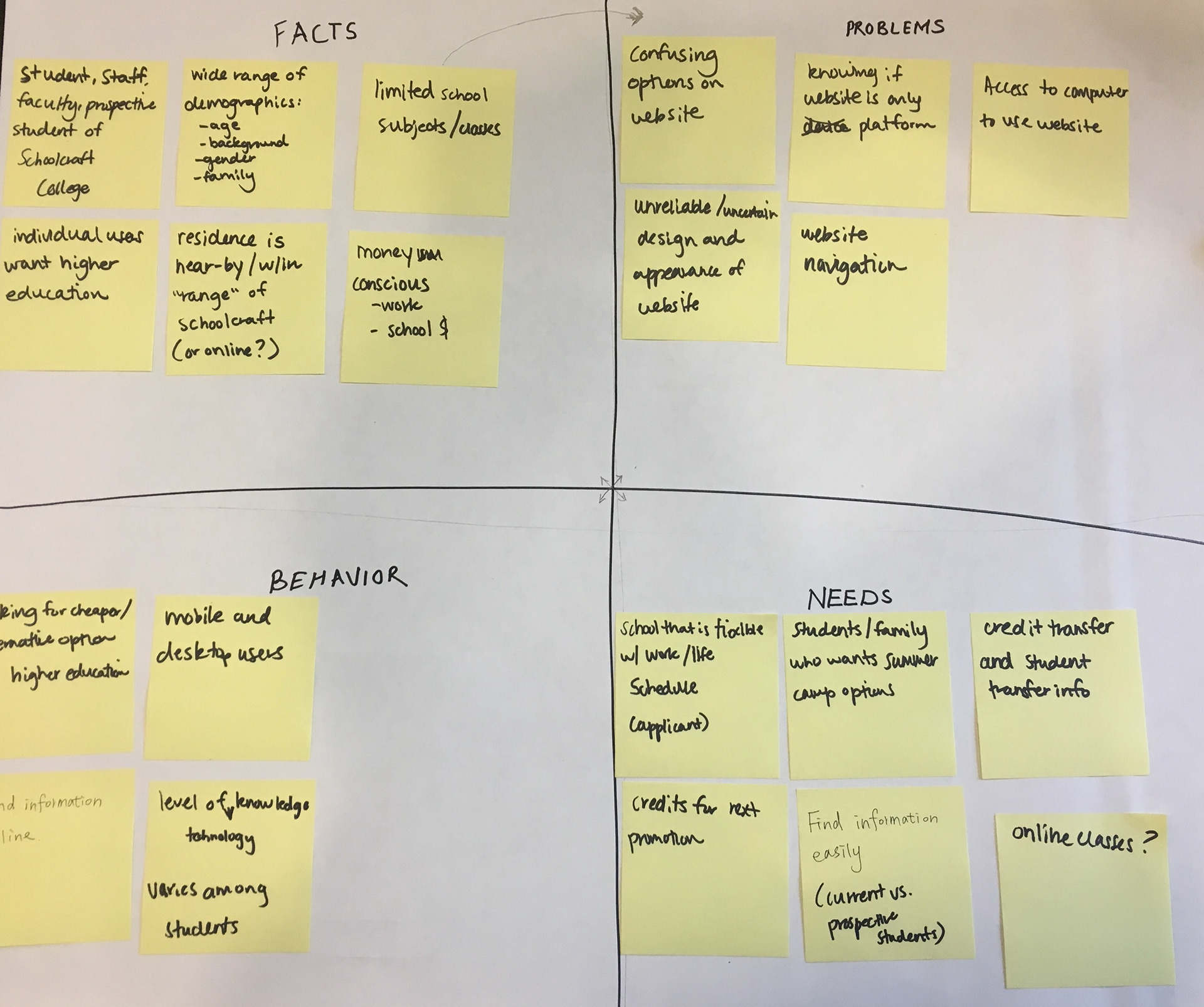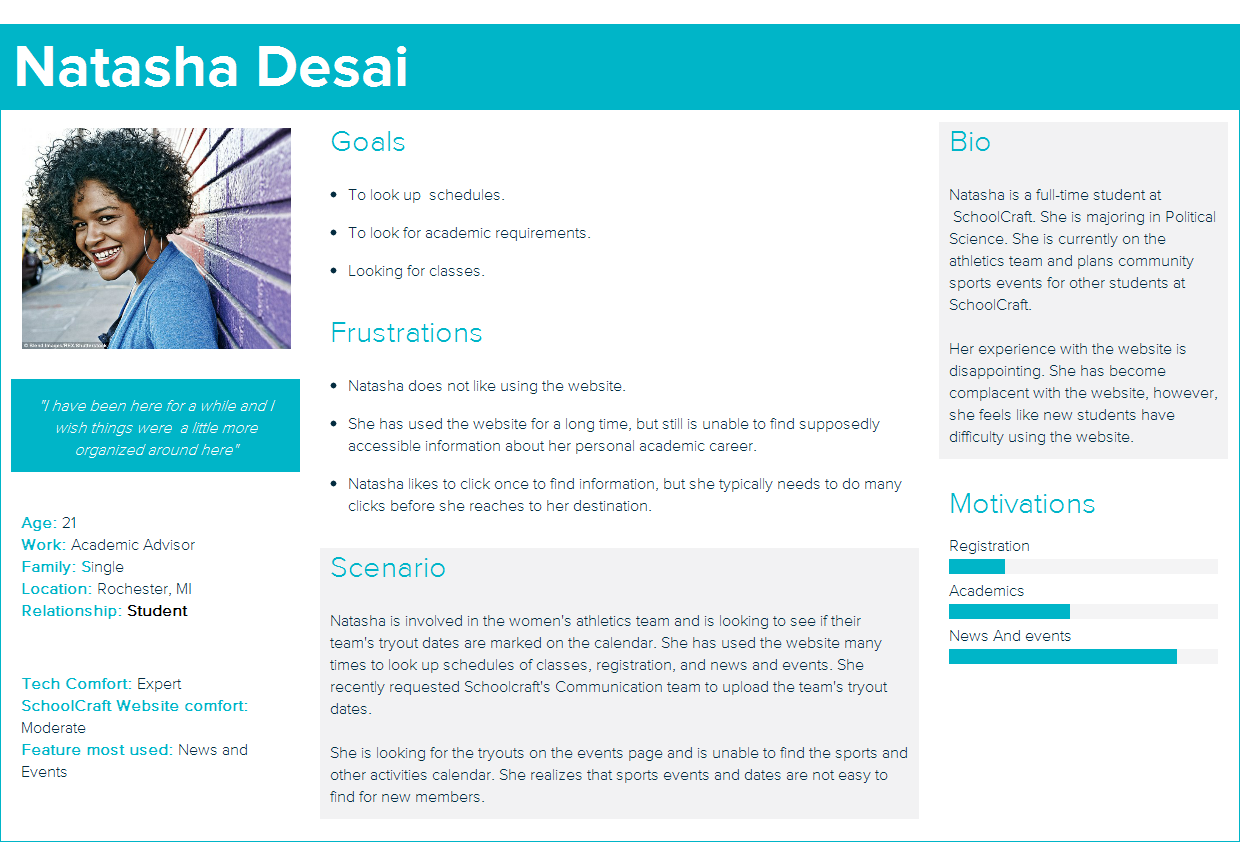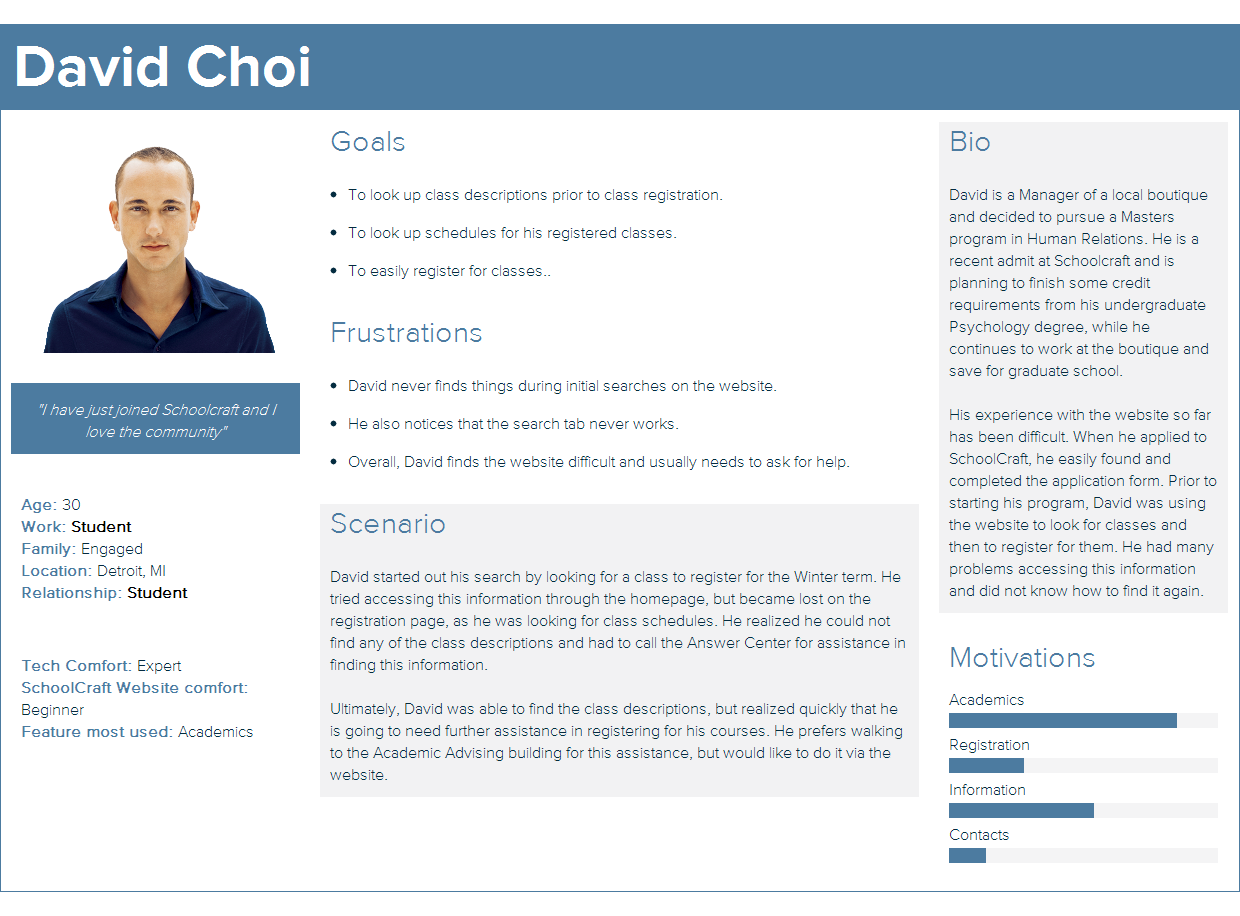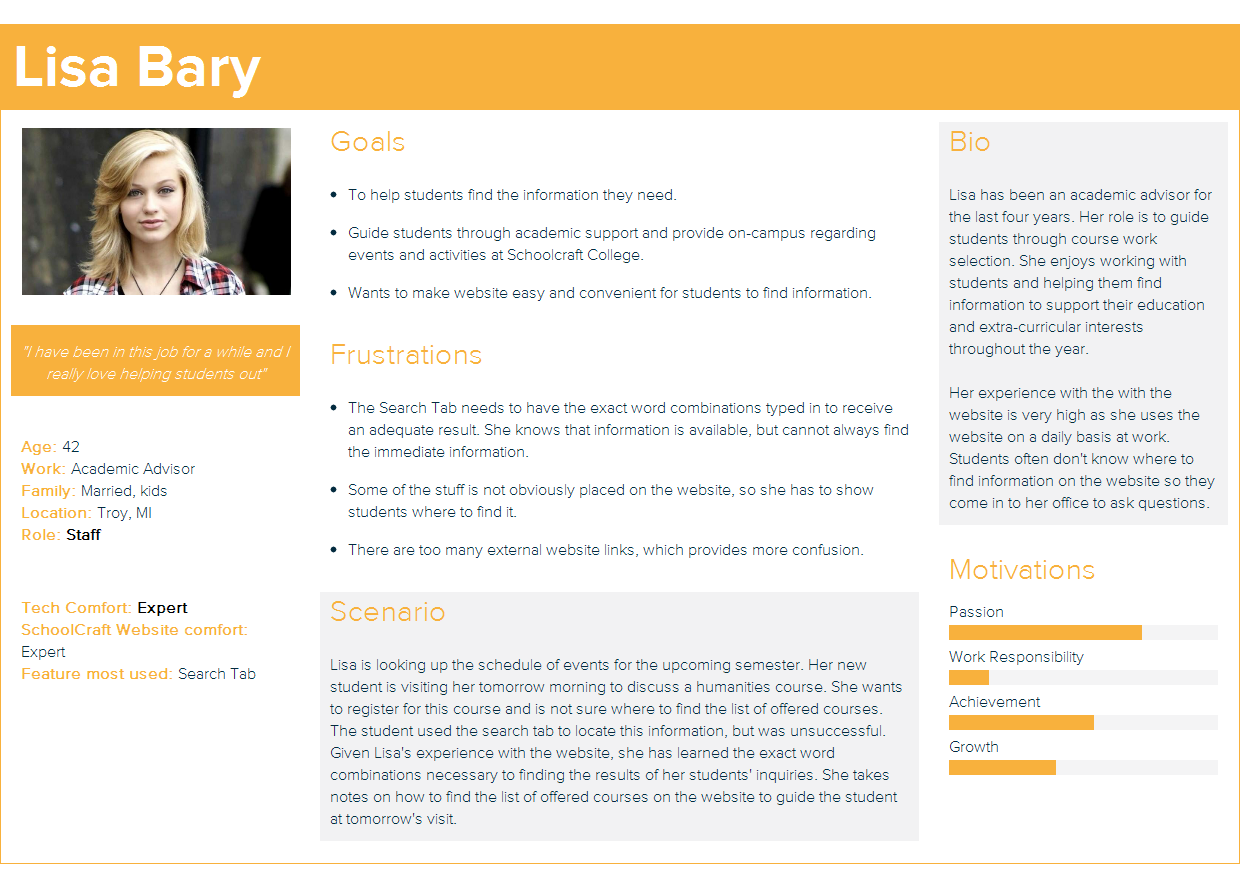 Through this report, we want to answer some of the fundamental questions that arise from the analysis that our group has done. We hope to make recommendations for the redesign
- Understand how the major competition in your space of SchoolCraft's handling usability
- Understand where your SCW is in reference to its competitions websites
- Idea generation on how to solve various usability issues
- Get an idea of what it might take to gain a competitive edge via usability/UX
- What are the trends being considered by the competitors that need to be noted while redesigning the SCW website?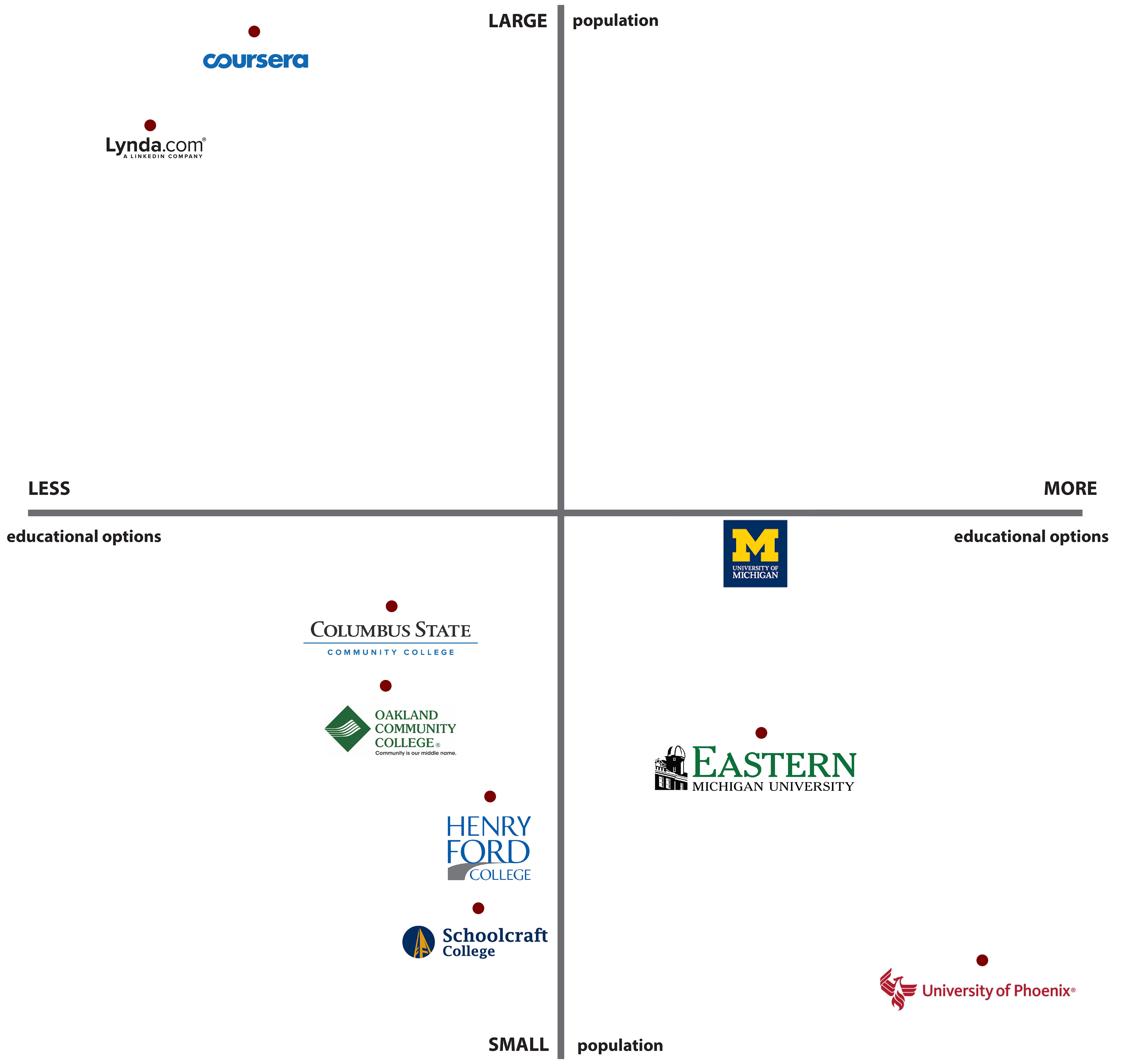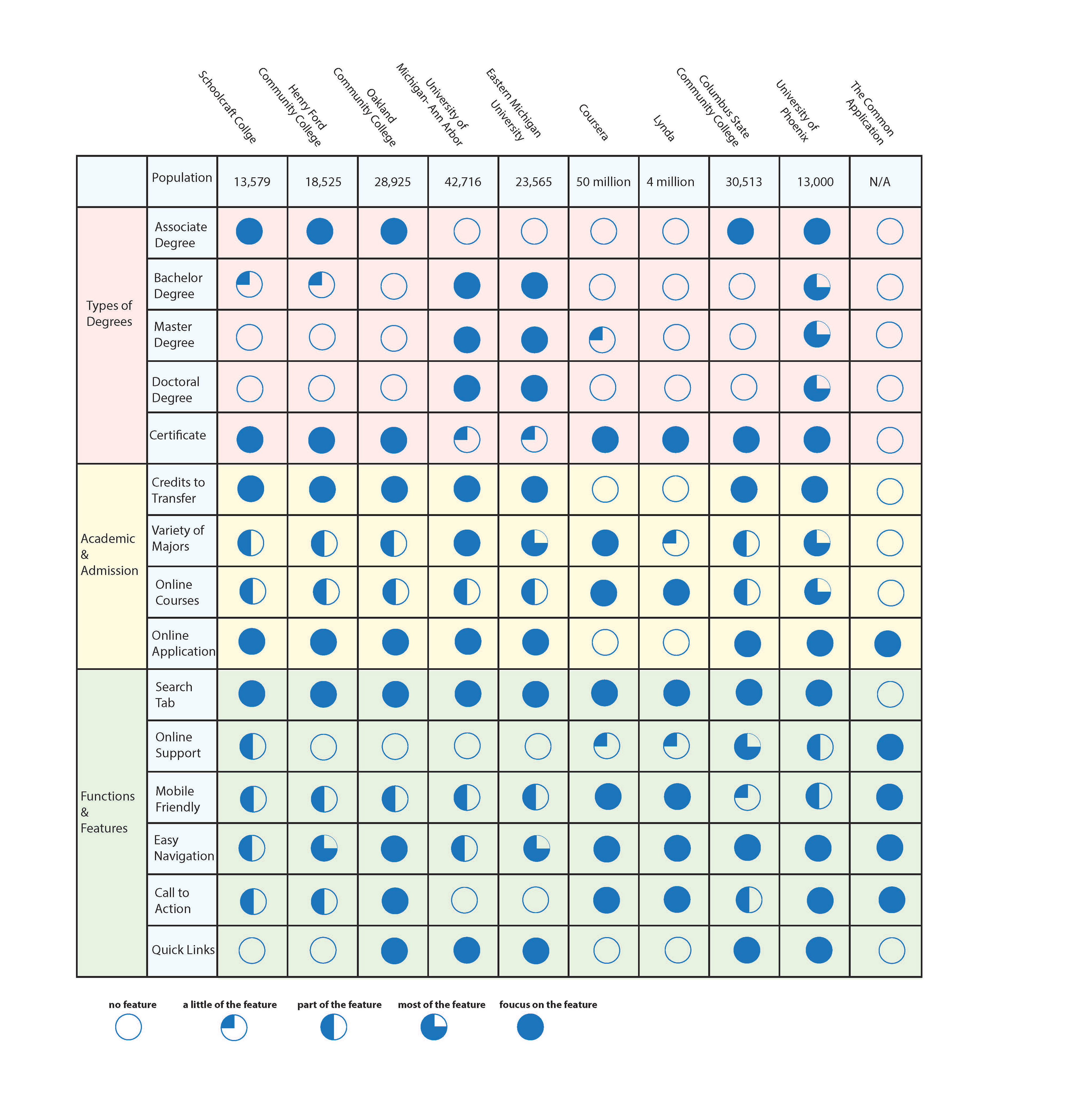 Having understood the comparative landscape of SCW, we are now currently conducting a thourough survey. So far, we have responses from about 170 members of Th Schoolcrafft community including faculty students, alumni, parents and prospective students. We hope to reach out and get a much wider response to further analyze the next few steps. The survey will help us identify the key pain points and areas to focus as we begin to analyze the new design of the website.