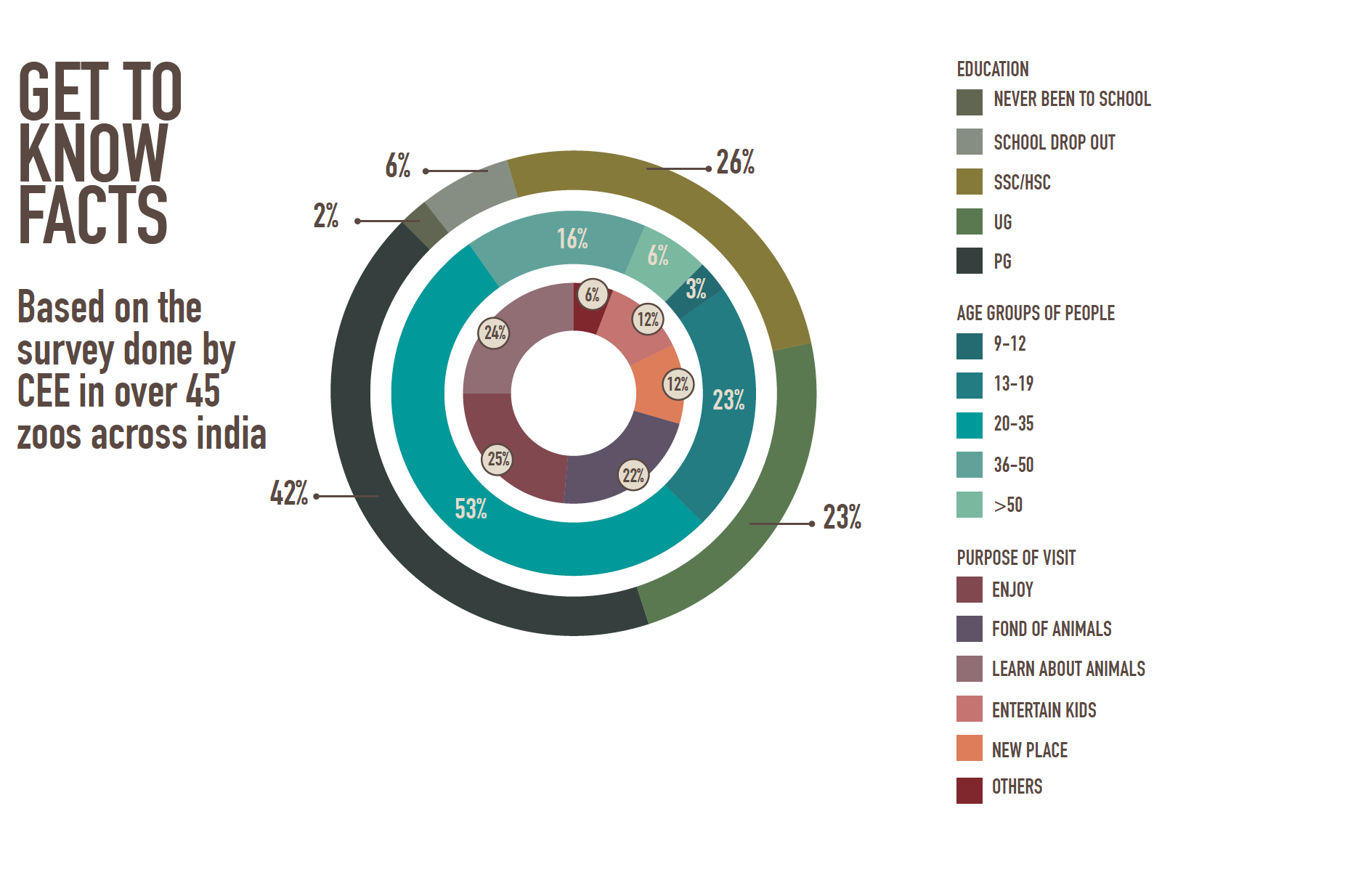 The First Step into the project was understanding the facts and figures of the project. We started out with facts and figures provided to us by the CEE (centre for Environmental Eduction) They had done a thorough research on the demographics of the zoo spaces in India before we started out with our projects. The facilitators of the course also shared material with the class based on topics about creating utopian zoos, how to better manage space, importance of conservation, history of zoos and other such relevant information.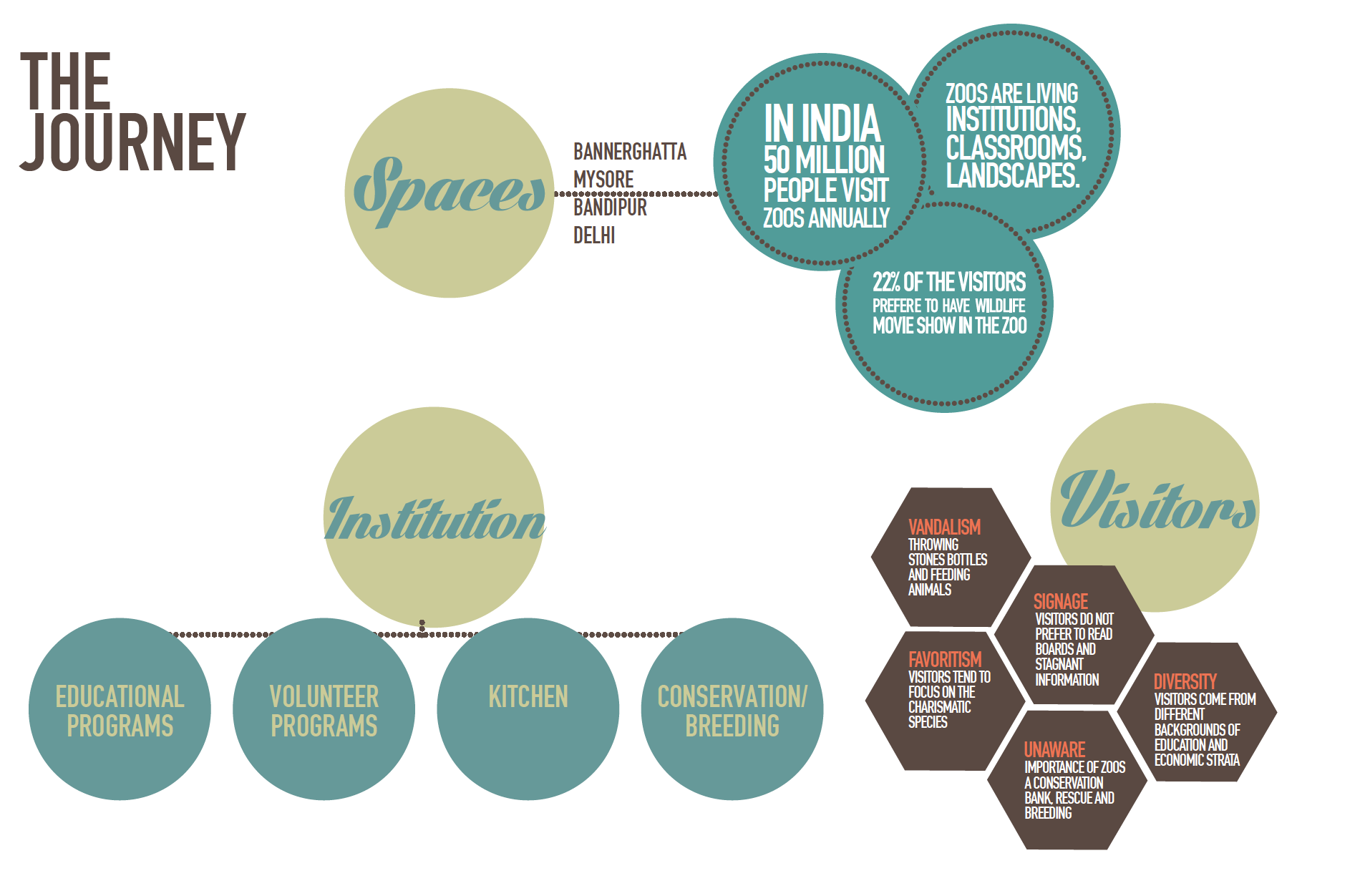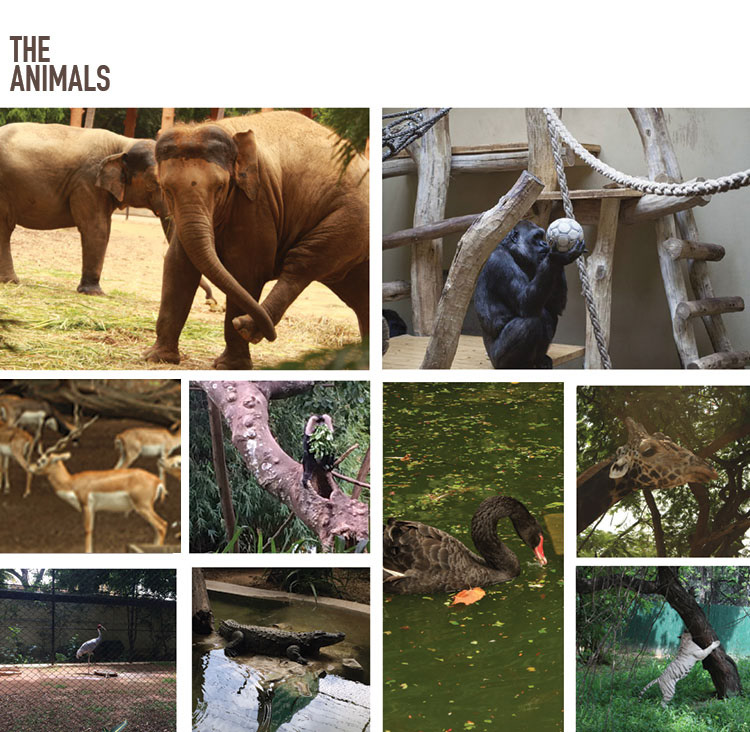 After understanding and doing a thorough background research on zoo spaces and conservation as a subject we dived into primary research by visiting 4 different zoos and 2 National parks across India. The Idea was to have a comparative understanding of different scenarios even though our client and design solutions were eventually to be designed for the Delhi zoo.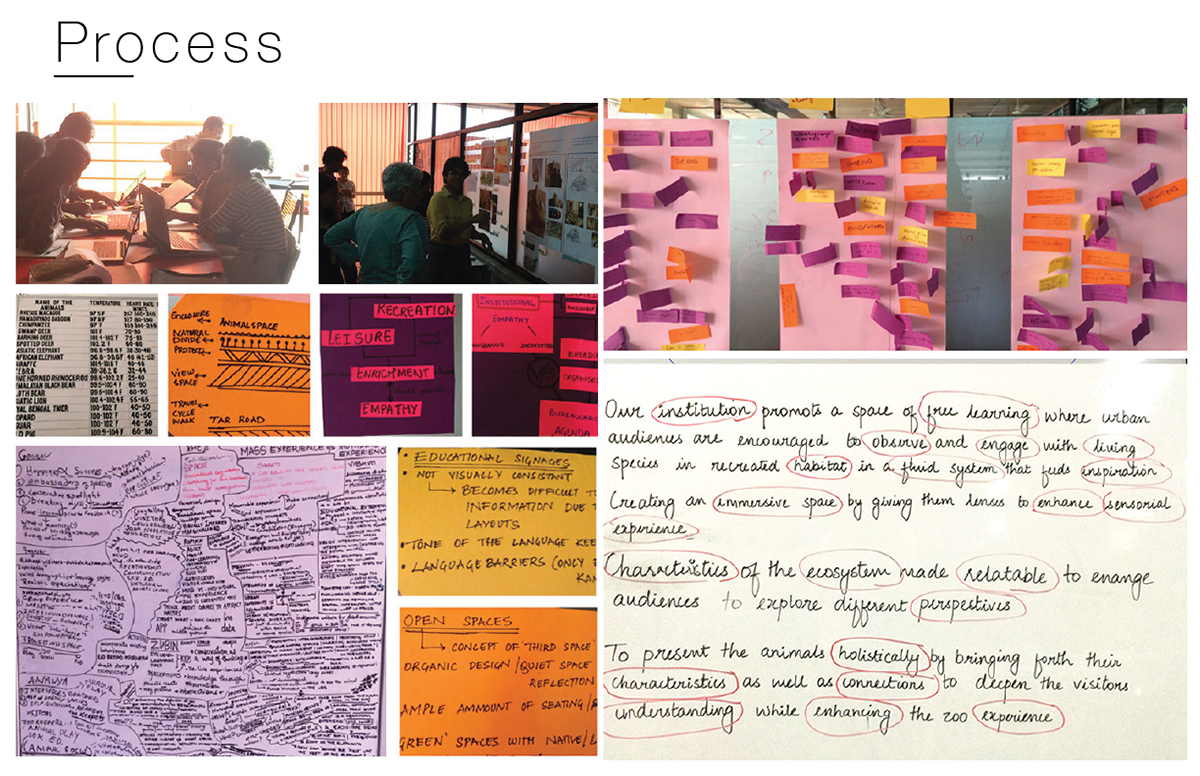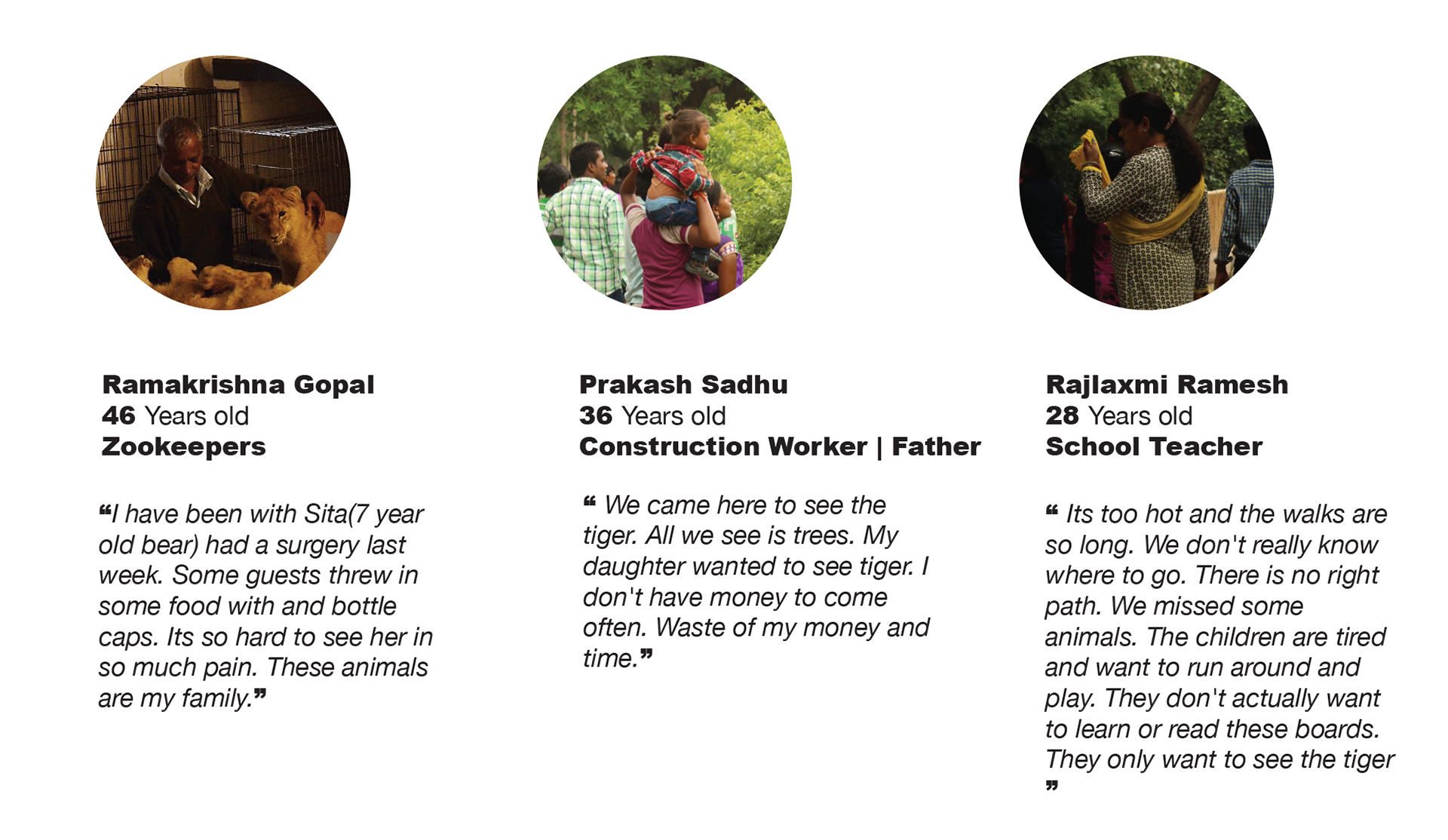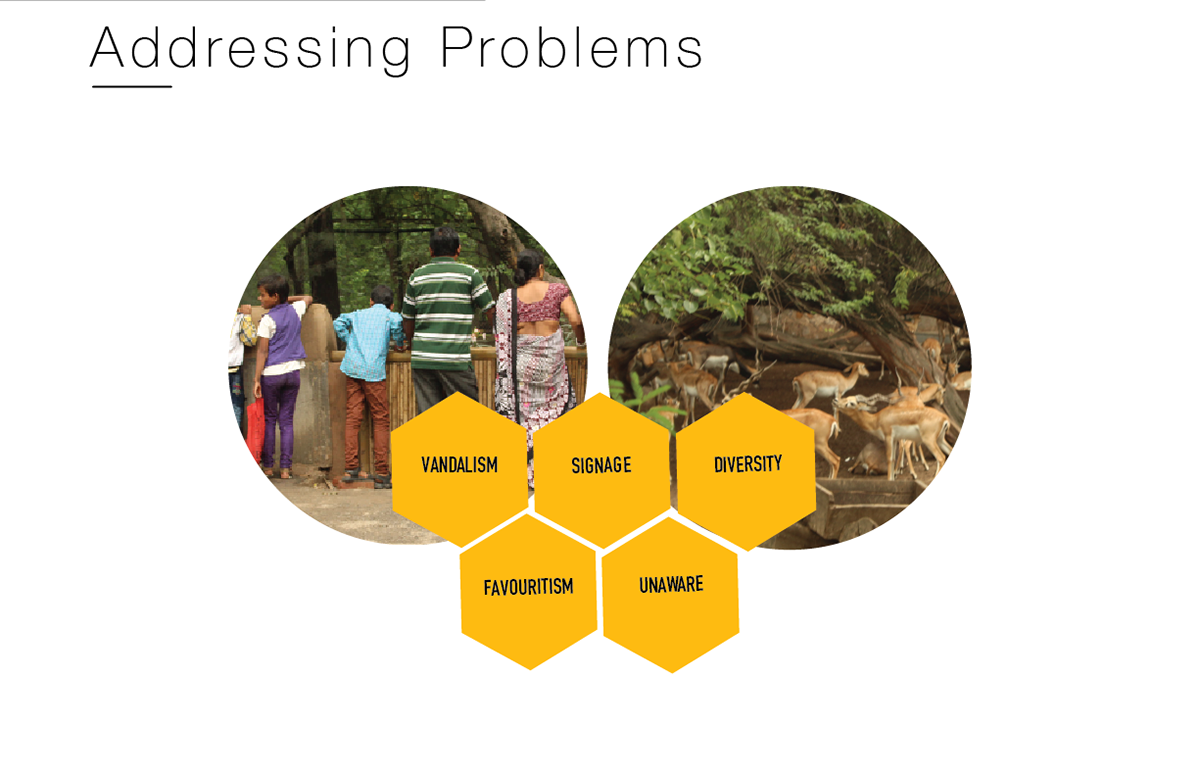 PROBLEM STATEMENT:

Can a curated space within the zoo be created such that the learnings and interests of the visitors are expanded from the animals in the enclosure to the varied species in the Zoo? Can the inter-connection of these free-ranging species and the animals in enclosures and their role in the zoo ecosystem be understood through non-verbal or minimal communication and experience design?